CURATING HISTORY/ HISTORIES OF CURATING IN ASIA LECTURE SERIES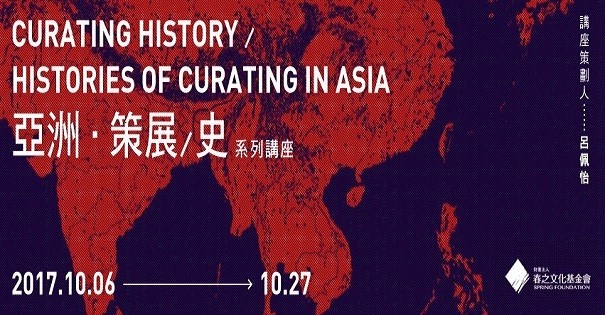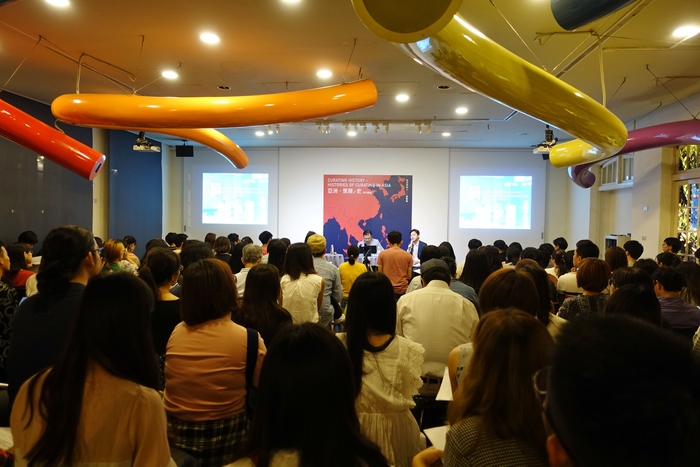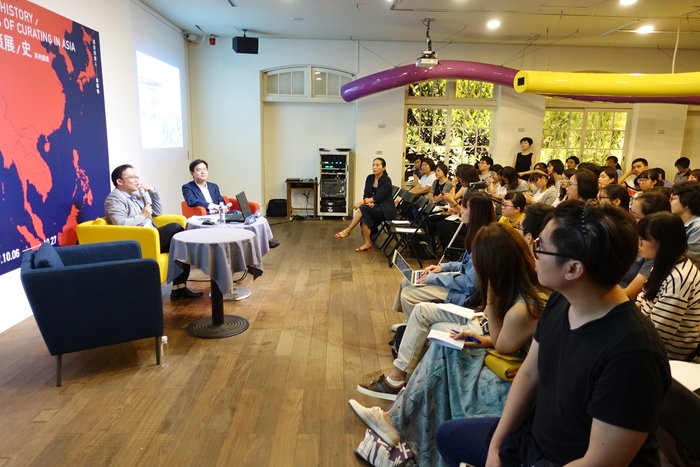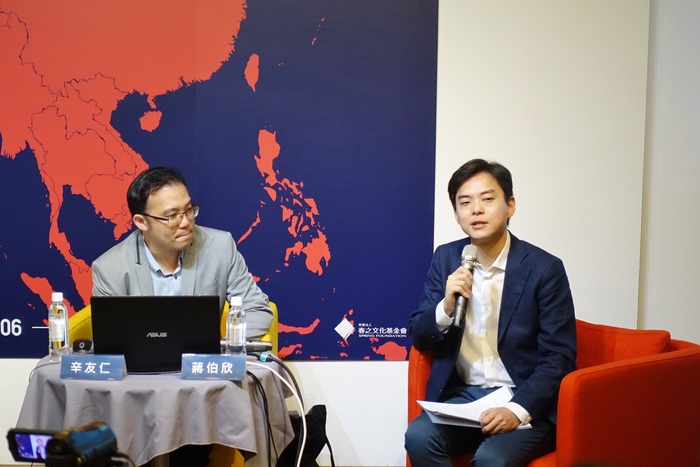 This lecture series focuses on ways in which perspectives and methods of contemporary curatorial practice to investigate the relationships and possibilities for curatorship and history within the limitations of archives and dramatic changes in the Asian region.
The series will proceed from two trajectories: the first being Curating History, which provides a new entry point into historical issues through curatorial action; the second is Histories of Curating, which focuses on combing through, writing and researching the history of curatorship itself. "History" here is not the singular, mainstream narrative, but appears as a multiplicity of pluralistic histories. Chance often accompanies the understanding of history; opportunities are also sometimes hidden and exist in a state of uncertainty. Hence, "curatorship" and "history" can engage in mutual display. Curatorial practice can become a method o re-investigating historical narratives that have already been written by attempting to approach that moment through criticism, interrogation, mockery, or fictionalization. In addition, the standards of curatorial history is not determined by the final appearance of the exhibition, but is evaluated by considering the concept, method, process and ex post facto critic as a whole. This history also becomes a broader history of public culture.
This lecture series will include four sessions. The first and fourth sessions will revolve around the "histories of curating/histories of exhibition" topic. Senior curator Seng Yu-Jin of National Gallery Singapore will explore research methods between the history of exhibitions and curatorship. Lucy Steeds, an editor and publisher on the research of exhibition history focuses on the exhibition history of Pause, the IT Park entry for the 4th Gwangju Art Biennial in 2002, for contemplation and regard from a global art perspective. The second and third sessions will revisit history through curatorial methods. Artist Liu Ding rethinks the historical narrative of Chinese contemporary art, transforming the blind spot of historical research through the exhibition Salon Salon: Fine Art Practices from 1972 to 1982 in Profile – A Beijing Perspective. Executive director/curator Cosmin Costinas of the Para/Site Art Space in Hong Kong will share his curatorial experiences of exhibitions that set out with historical events in Hong Kong's domestic history as a point of departure, enabling the exhibitions to act as a filter through which Hong Kong's unique regional characteristics can be re-viewed and interpreted. Scholars and curators from Taiwan have also been invited to provide a local response to the contents of the lectures in this series, with hopes of linking and illustrating a possible contemporary image of Asian curatorial history through various alliances.
This lecture series will continuously store in reserve future materials for Asian curatorial practices, in the same vein as the exhibition –ing: Present Progressive, curated by the Museum of Contemporary Art Taipei.
More Information: http://springfoundation.org.tw/en/sf-event/396/